Alameda california, November 8, 2022 – East Bay Football Officials Association (EBFOA) announces 2022 Lt. Kevin C. Reed Memorial Scholarship winners:
The following Student-Athletes each received a $1,000 Scholarship for their achievements on and off the football field: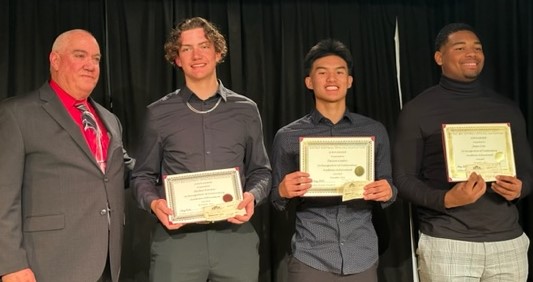 Declan Everson – Castro Valley High School
Damion Castro – Jesse Bethel High School, Vallejo
Jaysen Cole – McClymonds High School, Oakland
Congratulations to Our Scholarship-Athletes!
About
The East Bay Football Officials Association (EBFOA) is more than just a group of referees who ensure fair play and safety on the football field. We are also individuals from our communities that value academic excellence, leadership, and community service among the student athletes we officiate.
To support this mission our LT. Kevin C. Reed Memorial Scholarship Program provides member-funded scholarships to our student athletes pursuit of higher education and to encourage them to continue making a positive impact in their communities and the world. Now in our third decade, we are proud to support our deserving high school seniors who have embodied these qualities throughout their high school academic and athletic careers.
We believe that education is the key to personal and professional growth, and that it can empower individuals to achieve their goals beyond sports.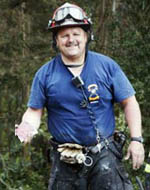 Our scholarship program is named in honor of our former EBFOA member and East Bay First Responder who we lost in 2007. Kevin's legacy of courage, integrity, and service continues to inspire EBFOA members.